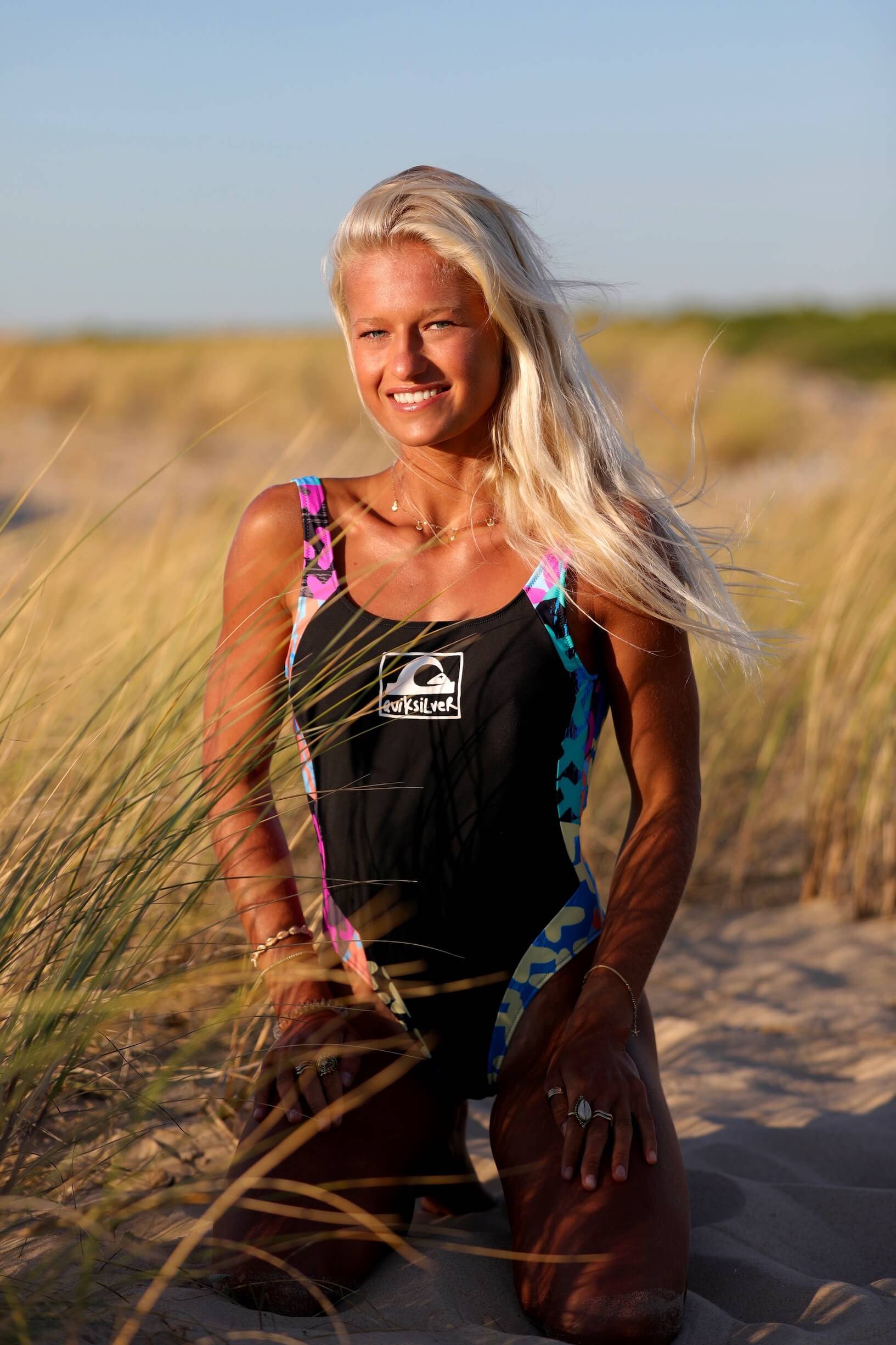 ROXY, Powerbar, Carver Skateboards, JSA Arena, Pure Surfcamps,
Santoloco
I currently live near Munich
HOW DID YOU START SURFING AND WHERE?

When I was twelve years old, I was able to fulfill my long-awaited dream to finally start surfing. I bought a surfboard and started at the Floßlände in Munich. In 2013 I was surfing in the ocean in France for the first time. Having spent half a year at the Sunshine Coast in Australia as an exchange student in 2015, I decided to follow my competitive aspirations in surfing instead of alpine skiing. After graduating from high school, I could finally spend more time traveling and surfing.
WHAT IS YOUR ALL-TIME FAVORITE WAVE/SPOT?

France, especially the area around Hossegor, will always be a special place for me as I had my first waves there. I just love the powerful French beach breaks. I also really like Playa Hermosa in Costa Rica, it's similar to Hossegor – but in the tropics, so even better. In the Maldives I surfed beautiful waves in crystal clear blue water, a dream. My favorite standing wave is the Citywave in Regensburg, Europe's most beautiful open-air Citywave.
SOMETHING ABOUT SURFING YOU WISH YOU KNEW 10 YEARS AGO?

I would have liked to start surfing earlier and would have loved to grow up by the ocean.
WHAT IS YOUR NUMBER ONE SURFING DESTINATION YOU STILL NEED TO VISIT?

Indonesia, the perfect long lefts are every goofy's dream.
HOW DO YOU SPEND YOUR DOWNTIME IN BETWEEN SURFING?

I like to cook and bake, draw and spray my boards in bright colors. Besides, I'm studying for my university degree or spending time in the mountains with my dog and friends.
WHAT OTHER BOARD SPORTS DO YOU DO?

I love to go skiing or snowboarding in winter or surfing some concrete waves.
Sliding off the board with my back foot and continuing to surf while sitting.
BEST EXCUSE TO SKIP A WORKOUT?

My Rosina Custom that's based on the CREEK for the river/indoor waves.